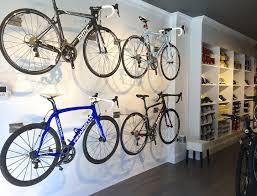 My son has a dream of owning his own bicycle shop. I figured there has to be a book about how to start your own retail bicycle store and sure enough I found one: "Leading Out Retail: A Creative Look at Bicycle Retail and What All Retailers Can Learn From It" by Donny Perry. (Published in 2014).
Perry foreshadows a lot of what is happening to independent retailers today and provides a roadmap for future bicycle shop owners. There were  many parallels I drew between the bicycle industry and the CE independent retail industry that are outlined in this blog post.
Facts worth noting about the bicycle retail industry
In the year 2000 there were 6,196 bicycle shops in the United States compared to 4,055 in 2013. Perry predicts there will be 2,597 in 2028, but believes the change will be more radical than this. What is interesting to note is that the three largest manufacturers: Specialized, Trek and Giant have all grown in the last decade.
He speculates that retailers believe that online growth means loyalty to your local store is no longer happening. A reasonable assumption but he suggests that they were never loyal to begin with—they were limited by selection. There is also the fact that manufacturers are now selling directly to customers online. This includes bicycle apparel and accessories. Service and repair is also a huge part of what bicycle shops rely on to increase their bottom line. As bikes become easier to assemble and more electronic, some repairs could be done with an app and not a tool, which decreases the amount of customers coming into the store for maintenance.
Perry predicts people will use a bike shop in a completely different way in the next 10 years. It will go from a place that supplies goods and services to one that offers unique services and a connection to the cycling community. He also feels that during this retail evolution, stores need a common level of service and experience. Perry mentions there should be industry wide standard "on how to perform service, sales and community building."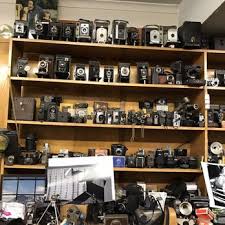 Mom and Pop camera shop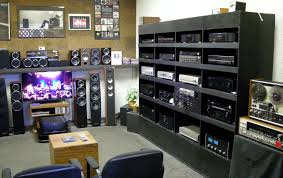 Home Audio Retailer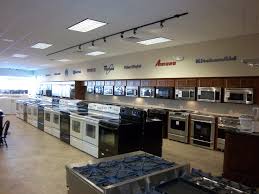 Small appliance retailer
How does this relate to the CE industry and the independent retailer?
How familiar does this sound to all of us in this industry. Not only are chain stores disappearing, but independent retailers are shutting down at an alarming rate. This includes mobile and home audio, neighborhood camera and appliance stores.
Most CE brands continue to prosper and almost all of them sell their product direct to a consumer. Some of the brands have opened their own chain of stores ie: Apple, Microsoft. Brands are also more sophisticated about staying in contact with their customers through email, social media and direct mail. All of this leaves the independent retailer out of the equation unless the brands willingly drive traffic to local dealers.
Maybe the independent retailer will go from a place that supplies goods and services to one that offers unique services and a connection to the community. High-end home and car audio retailers could sponsor local musical acts. Installation of the complicated home and car audio will continue to be a source of revenue for the independent retailer but Best Buy offers the same service. I recently asked an associate of mine why he bought a new car stereo and had it installed by Best Buy and his response was "he was sure they would be around tomorrow".
Independent retailers need to make an impression on their local community. Imagine if appliance stores offered cooking demonstrations or classes and all camera shops offered digital camera classes. Camera stores could even teach the fine art of developing film the old fashioned way. Imagine the kind of foot traffic these stores could experience.

What is the independent retailers main asset?
Only a brick-and-mortar store can offer human, face-to-face interaction. To help become more successful be the trusted expert for all of the products you sell. Become a community leader and participate in local events. Use Google, Facebook and Yelp reviews to win more customers and gain their confidence. Also, make sure your store employees are committed to your success just as you are. Get your staff product training and teach them the basics of retail selling. Offer free delivery and trade-in/trade-up promotions. Below are some helpful articles and a link to the book I reference:
Car Guys Can Fit in with the CE Retail Crowd
Facebook VS Google and Yelp Reviews
How to Keep Customers Coming Back