"b8ta stores are designed for discovering, trying and buying the latest tech products."

I finally visited a b8ta store in Santa Monica, California last week. It is exactly how I imagined it would be. For those of you who aren't familiar with the retail chain, it is a store that is designed to give customers hands-on access to all of the products they sell. They focus on cutting-edge tech products and gadgets. Many of the products are from start-ups, but you will also find some recognizable brands such as Kicker and Sonos.
Bringing back excitement to brick-and-mortar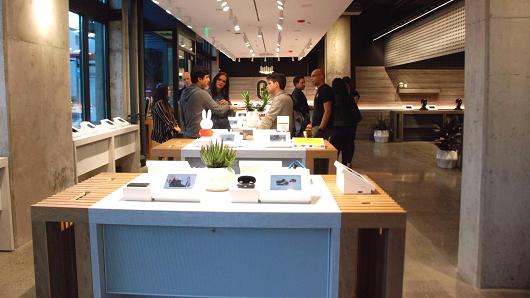 Each of the stores feature a mix of about 100 SKUs, but you can also buy online. When I walked into the store it had an "Apple vibe", with long tables with product available to play with. Each item had its own video display with a menu that offers an overview, a detailed description, video demonstration similar to a commercial, and a tab called "gallery" which provides specifications and more details. There is also a "Buy Now" button if you decide you want to take it home with you.
Just what kind of products can you find at b8ta? Electronic dart boards, a Rumba-like lawn mower, a headband that helps you meditate, 360-degree cameras, drones, AR glasses, the latest showerheads, and home robots just to name a few.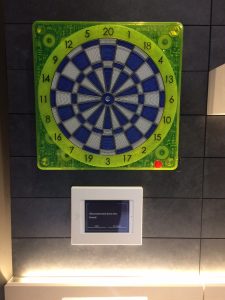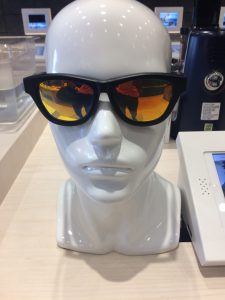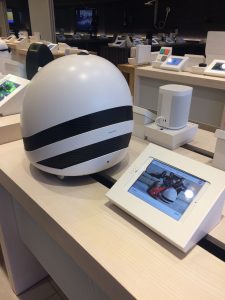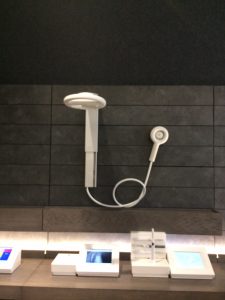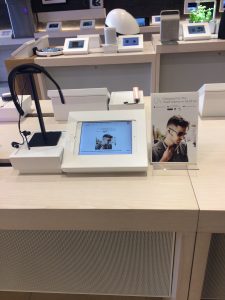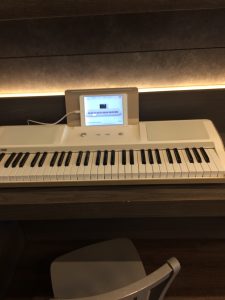 Why is this valuable for the brands? It's all about the data.
The sales staff and they filled me in on more of the store's unique benefits.
Proceeds from the sale of each item go directly to the manufacturer.
Manufacturers pay to have a slot in the store and products are usually there four to six months, then they are rotated out.
The sales staff is fully trained on each and every product in the store. Since they get new ones in every month, this is an ongoing process.
Nothing is  displayed in packaging, but 90% of the products are available if customers want to purchase in-store. (There is an online site as well if customers prefer to purchase online.)
So what is the incentive for brands to try this retail concept? The data. Inventory changes based on performance, brands get access to detailed data, plus the ability to test and control the in-store experience. For start-ups it is difficult to even get shelf space, let alone the valuable data from the store. Bigger brands have the money and clout to purchase valuable space in store. On average when b8ta had five stores, they engaged with 25,000+ customers a month. As of the end of 2017, b8ta had opened 9 locations.
b8ta and Lowe's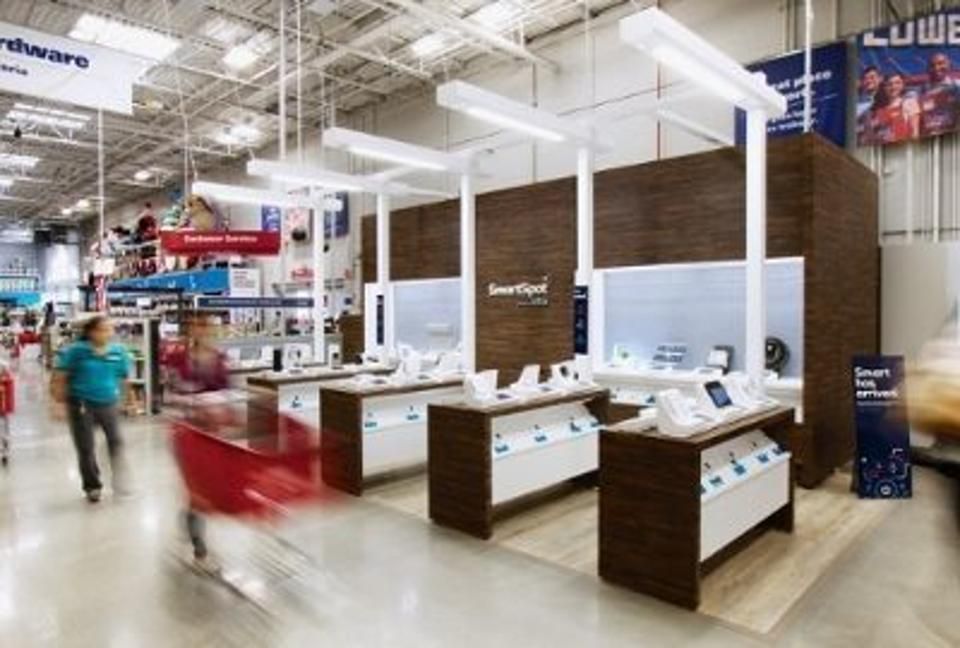 b8ta has also partnered with Lowe's to create "The Smart Spot".  It is like a mini b8ta within the Lowe's store. It gives Lowe's shoppers the ability to explore and learn about new smart home product. It has everything from garage door monitors to Bluetooth-enabled deadbolts. Best of all, it offers a hands-on retail experience. The DIY industry is huge and anything thing that can lessen the customers fear of a home project is great for the brands.
Just like the b8ta stores, Lowe's is able to use the data they collect. Lowe's has it's own Iris brand. They can put their brand alongside the competing products and see what influences a purchase. They can us this information to develop their existing product line.
If  you want to learn more about the b8ta retail concept, check out these articles:
Buy Before You Try Retail Model
b8ta's Corporate Site and Store Finder