There are several ways to reach your potential customer online but which ones really work? This blog explores how SYNQY technology can capture your customer's attention during the path-to-purchase process and increase your brand's awareness and sales using your own rich media content.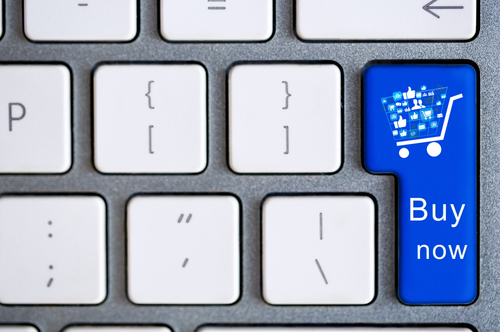 What is a SYNQY?
I have written about this technology before, but for those of you who aren't familiar with SYNQY, it is a syndication service that enables brands to control how consumers engage with their products on third party websites by bringing non-intrusive product information and promotional content to the point of sale. This doesn't sound that earth shattering on its own, but how the SYNQY is placed and where it is placed is key to why it works. A SYNQY can create a better online experience on your retailer's online stores. It can be placed strategically on your influencers blogs and articles and it can also be used in social media. SYNQYs can be placed at the most opportune point during the path-to-purchase process.
SYNQY and Your Independent Dealer Network
If you have an independent dealer network, you will find this valuable. How often have you handed over your brand assets in the hopes your brand story will be told correctly on a dealer's website? This has been a major pain point for many of our clients. For example, if you are running a promotion that you want to have your dealers support, they may place the information on the product page, in a scrolling banner, or on the home page below the fold. You can never be sure the promotion will be seen.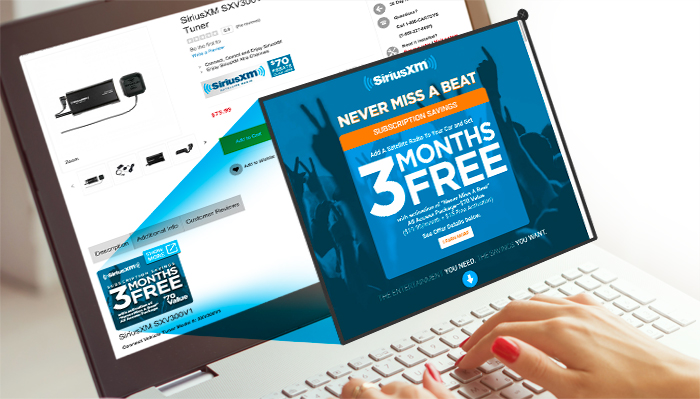 The above is placed on the product page and stands apart from the other content on the page. The call to action says "Show More" rather than "Click Here" or "More Information". We found that this verbiage encourages individuals to click because they feel as if it is part of the site and they won't be taken away from the page. SYNQY opens in a lightbox and hovers over the content and doesn't interfere with the shoppers journey or intent to purchase.
What if your promotion ends and your dealer forgets to take down the promotion? With SYNQY you are in control of the content which, you can turn it off, change the offer or even replace it with another promotion.
SYNQY and Your Brand's Influencers
You may have enlisted the help of bloggers to promote your product online. This is usually done through a sponsored post and you are allowed a link to your product page so the reader can purchase the product. The only problem with this is these links are buried in text or at the bottom of a post. Or perhaps you have purchased ad space and you are one out of the many ads down the right side of the page. We are now conditioned not to look at these ads and the click through rate averages are low. According to an article on "Smart Insights" of March 2017 the rates are anywhere between .05% and .07% (Smart Insights Article)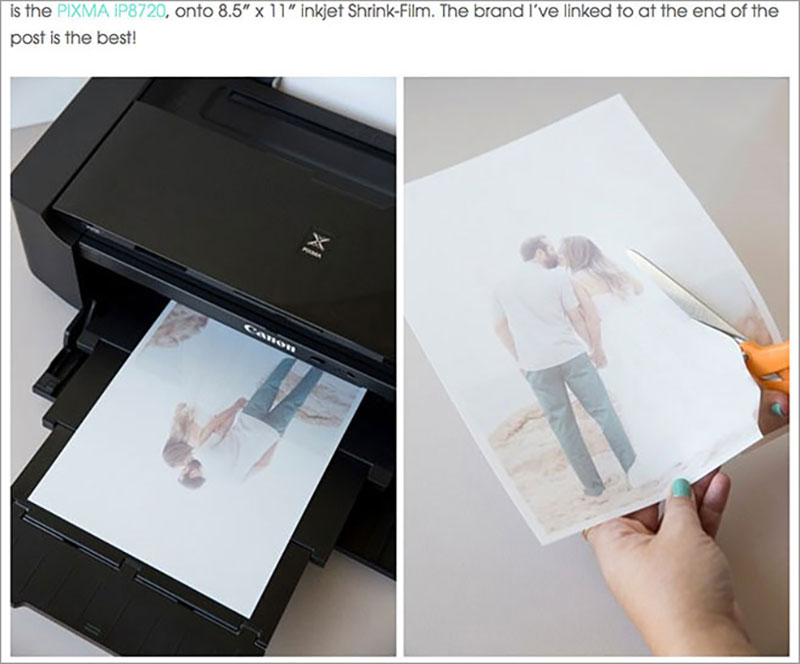 Click for Live Sample
We recently tested SYNQY on a few bloggers who sponsor Canon Printers. These bloggers are specifically DIY crafters who use Canon printers for many projects. They showcase the product within their blog and we were able to put a SYNQY on top of the photograph of the product. The engagement rate range was between
2.67% and 14.31%
with an average rate of
7.51%. 
In addition to this great click through rate, we were able to see who clicked and purchased a printer through this SYNQY from the specific blog.
We call this topical marketing and it connects with the reader when they are inspired by the creative content they are reviewing. It doesn't just show up in the right column with a number of other advertisers or in hyperlink that most people won't click.
SYNQY and Your Online Retailers
Currently we are in the process of running a test on Fry's with several of our clients. The average unique engagement rate across SYNQYs on Fry's is: 8.67%. The SYNQYs are automatically placed on the specified products through a SYNQYs Enterprise Controller. Think of this SYNQY as your own custom "digital endcap" that promotes your brand and product in your own unique voice just as it would if you purchased space in the brick-and-mortar storefront.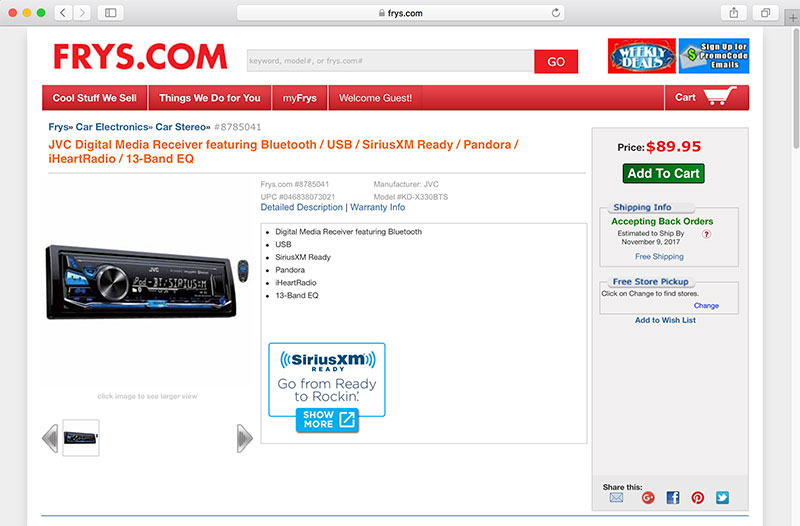 SYNQY is currently being utilized in the CPG category through Safeway and Just for U coupons. So far the increase in clip rate range has been 40%-1,546% with an average increase of 373%. The redemption rate range has been 429%- 3,112% with an average increase in redemption of 1,063%.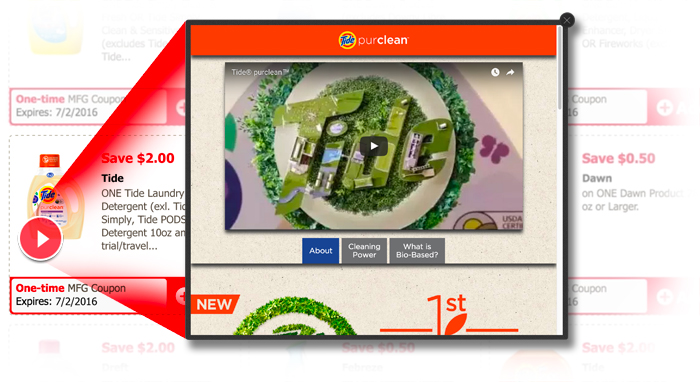 SYNQY VS Webcollage
Often when I bring up SYNQY technology, people will ask me what the difference is between this technology and Webcollage. Below is an outline of the differences:
SYNQY is a live feed. This means content can be integrated from multiple sources into the same SYNQY.  For example, Generac (a backup generator company) makes use of their sizing calculator which is a feed from their corporate website and combines that with other content such as videos and animated tabs. Changes to the calculator or any other content will be immediately reflected in all retailers.  
Anything can run within a SYNQY. SYNQY has the ability to display virtually anything that can render in a browser. Visit

apple.com

and you'll see very cool animations and apps that engage the customer; or visit

nike.com

where you can create your own personalized tennis shoe using their app. These types of content can now be brought into the retail experience along with your product, not just

brand.com

sites.
SYNQYs can be personalized based on attributes of the user viewing the SYNQY. One SYNQY customer actually uses a different brand name based on where in the country the user is viewing the SYNQY. Some retailers may target specific types of buyers. Different content for different buyer types is possible with SYNQY.
SYNQYs can run anywhere, not just on product detail pages. International Tool shows SYNQYs running on the product search/listing pages. This allows brands to differentiate themselves on the same page their competitor's products are being displayed.
For more information: http://www.synqy.com 
JDA Inc. is a preferred partner and developer of SYNQY content.