Should you trust your brand to artificial intelligence (AI) based on a process of biased elimination and suggestion? Or to, what we coined as, intelligent artisans (IA) who solve problems based on experience, expertise, research, and talent? AI VS IA. 

Here is what I discovered: if you go the FREE AI direction, nothing is really FREE. The no-cost logo is a lure for other monthly and per-item costs. In addition, most of the options provided weren't relevant or had design issues such as unreadable type or logos that didn't pertain to the actual business.
How professional designers manage a branding project
Here is how we approached a recent branding project for an associate of ours who was starting a mountain guide service. We started with a creative brief that covered:
Objectives
Deliverables
Target audience
Competition
Design criteria
Production considerations
Budget
Timeline
The brief was approved and we got to work. We were lucky to work with a client who gave precise and thoughtful input. We went through 3 rounds of creative before they decided upon this: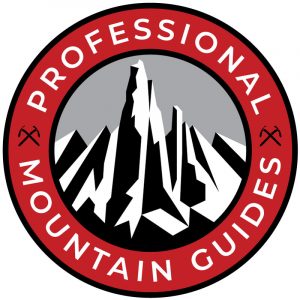 Here are two of the other directions we presented that were disqualified for various reasons.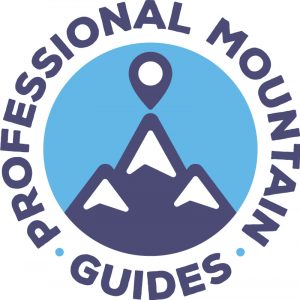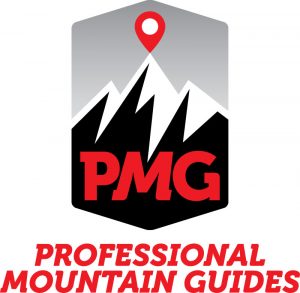 I took AI design for a test drive.
I decided to try "Free Logo Services" just to see how it worked with the same branding assignment. Each service works differently with varying levels of control. Below are the steps I followed:
Type in your business type. You choose from a drop-down list  and I picked Sports & Fitness
Type in name of the business: Professional Mountain Guides
Then you get to choose from logo styles: Initial, Icon, Badge, Text (choose up to 3)
Next, you choose the font type: San Serif, Serif, Script, or Display (choose up to 3)
Choose layout options: Icon Above, Curved Text, Icon Left, Icon Right (choose up to 3)
Then, poof, your logo options are ready. There were 30 options per page on 12 pages–360 options! The further from page one, the less applicable the logos were to the business. Here are some samples.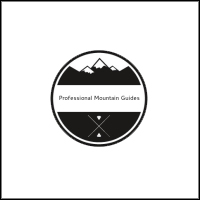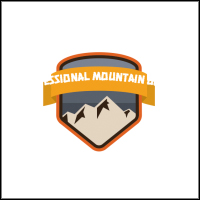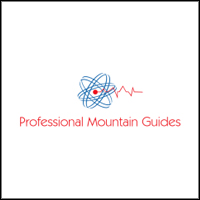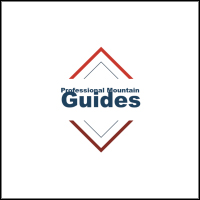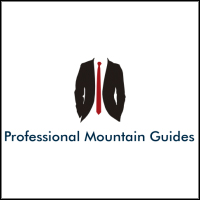 AI Design isn't really FREE
Once you narrow the field, you can select several to refine. Then you save one and you discover, not everything is free. There are Basic (free) Essential ($40) and Premium ($60) options. And when you read the descriptions, you need the premium to actually get what you need for all applications. So "free" doesn't always mean free. Out of all of the logos, I felt this one was the best, but it still wouldn't meet the needs of our client.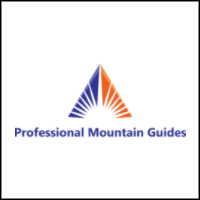 I chose "free" and then was given some business card options. (Of course they had to capture my email address.) After that, I could secure a website domain. Customers are offered website packages: starter $18/mo, Pro, $28/mo, and E-commerce $48/mo.
The final pitch had additional options and costs for website builders, apparel, promotional products like hats, pens t-shirts, etc.
In reality, the brand identity, which is the cornerstone of any business, is a throwaway to capture the monthly charges and other per-item costs.
Bottom line: AI vs IA
If you are a small business such as a restaurant, spa, or nail salon this can be an affordable option.  However, if you are manufacturing a product, the risk of not having a trademarkable brand could be very costly. You can, however, use these services to define your preferences and hand this off to a professional designer.
Most small business owners have a difficult time navigating website domains, hosting, e-commerce, etc. The one-on-one with a designer who has the background to provide advice and consult is worth the money.
AI logo generator could be the future – but is it a good one?
Design by computers: How AI is changing the graphic design industry