…that's what you get in Cracker Jack®
When I saw the latest "prize" in Cracker Jack® is an augmented reality app, I took note that it is driving kids to smartphones. It is an app called Blippar which is an augmented reality game for your smartphone. The "prizes" allow the user to open new aspects of a game from their phone. I was underwhelmed.
I guess, however, the CrackerJack® prize of today fits the times we are living in. Our world is more digital and less tangible. From the pictures we used to print, that now reside in the Cloud, to the prizes in our CrackerJack® box that are virtual and require an app. Maybe CrackerJack® prizes are a tiny representation of the times. They give us a little insight into the trends of the era in which they were produced. From the days of toy guns made from lead to stickers promising fun digital experiences.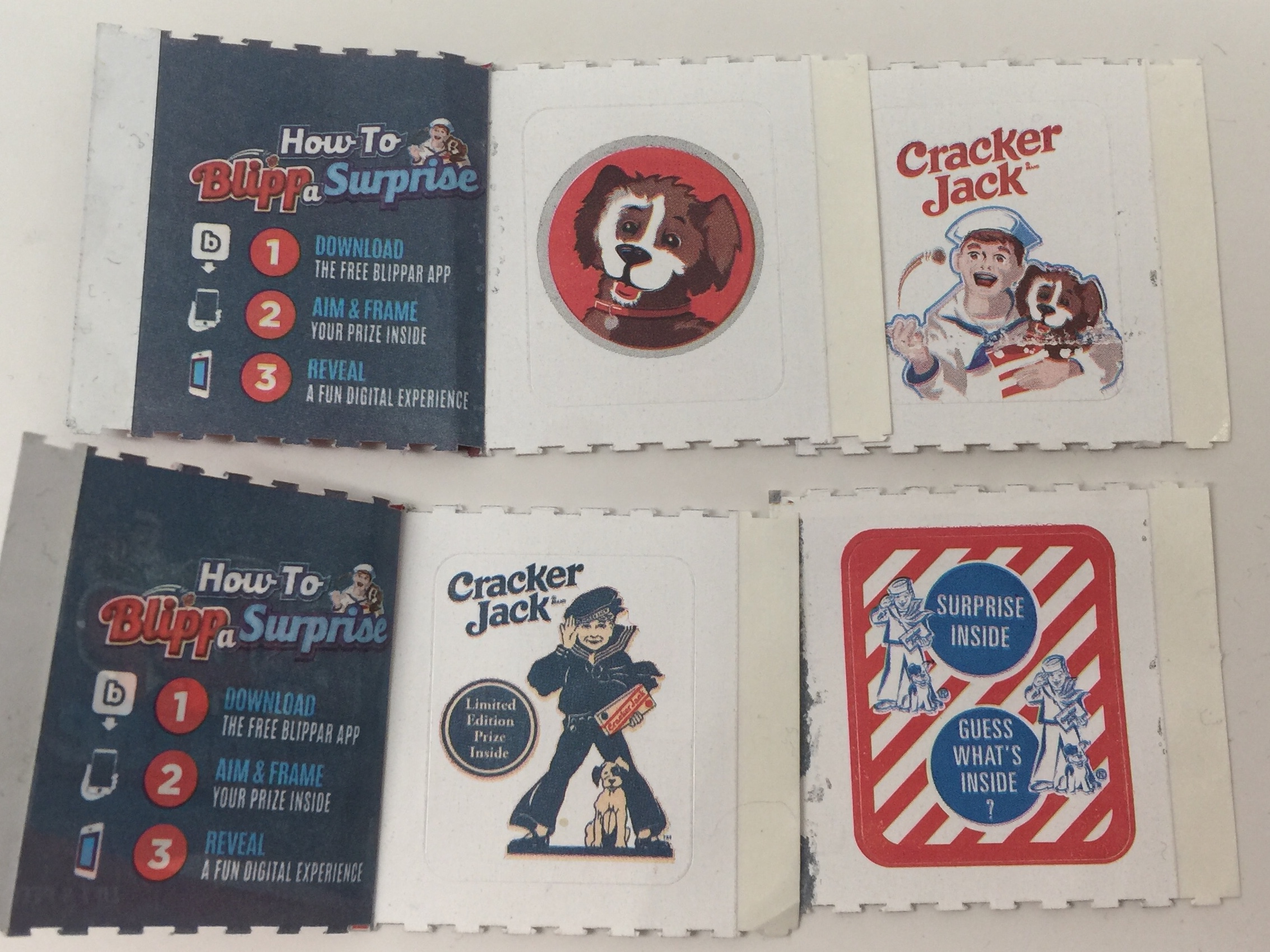 You get a sticker and an app.
Should brands practice social responsibility?
Now soak in this statistic: According to Common Sense Media, teens spend an average of nine hours a day online (paywall), compared to about six hours for those aged eight to 12 and 50 minutes for kids between 0 and eight. Any way you cut it, it's a lot of time staring at a screen. Aug 23, 2018
Do kids need any more temptation to spend more time on their phone? Is the augmented reality app game really worth their time?  Each time you win the game you receive a piece of information about CrackerJack® and the characters the brand uses. The facts are interesting but would a kid think so or would they say, like Ralphie in A Christmas Story when he finally gets his decoder ring: "It's a crummy commercial."
What has the tech industry done to help?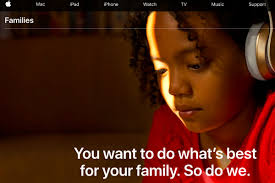 Apple introduced parental controls on their phone. In fact, they launched a "Families Page" dedicated to helping parents curb screen time for their children. It outlines the parental control features that iOS already offers as well as what they have planned for the future.
While I applaud a company that helped propel smartphone technology into our culture take this type of stand, there are many independent apps that parents can download.
Here is a list:
OurPact Parental Control and Kid Tracker. It controls screentime, blocks some apps, shuts down texts etc.
Azoomee. This app curates only educational games so a parent can trust what their child is playing with on their phone.
Covenant Eyes. This app blocks porn from all connected devices.
Google Family Link. This is meant for children under 13. The app manages apps on their device, controls screen time and establishes a bedtime.
People want brands to take a social stand