When the CES tradeshow debuted 50 years ago in New York, they presented 14 companies. Fast forward to 2016 and there were almost 4,000 exhibitors and 170,000 attendees eager to interface with new technology. I have personally been going to CES for over 15 years. Each year it gets bigger, louder and more crowded (except for 2009 which was depressing). If there is a common theme every year it is about making connections. Connecting people with technology and connecting technologies together.
| | |
| --- | --- |
| | This cable throne, similar to the Game of Throne's chair of swords, made quite a statement in Display Port booth. People were encouraged to sit in it and take pictures. |
Here are some of the technologies from CES 2017 that will continue to keep us connected:
1) Smart Home Technology. Imagine being at the grocery store and you can't remember what you have in the refrigerator. No worries, check your phone which logs into the camera inside of the refrigerator. Smart home devices are now in 15% of new homes and will be a $3.5 billion dollar business. Smart "connected" homes will keep you safe and protected as well as anticipate your every need.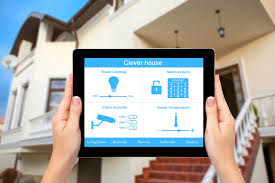 2) Drones.
There were many different drones but the Hover Camera was drawing a huge crowd. It is small and has a camera attached and follows the user based on facial recognition technology. Some called it your own "personal paparazzi". Their tagline is: "Your Foldable, Self-Flying Personal photographer". For just $599 you can download video of yourself to social media outlets to stay connected with all of your friends and family. It really makes a selfie stick look amateur.
www.gethover.com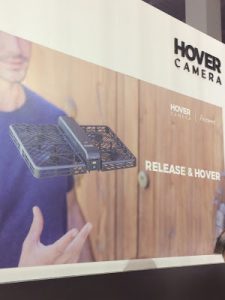 3) Self-Driving Cars.
CES reports that vehicle tech may be able to eliminate 90% of vehicular deaths in the United States. It seems counter intuitive doesn't it? Reportedly, technology has only caused more automobile accidents because we are busy texting, picking up phone calls and paying more attention to google maps than driving. But this new technology promises to provide parking assist, collision avoidance and emergency breaking just to name a few. Now instead of driving, we can stay connected with the media because we don't need to pay attention to the road.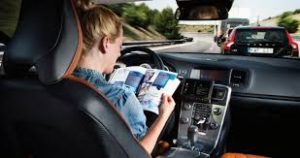 4) Wearables.
This product category was huge in 2016 and promises to continue to grow. Sales last year reached almost 48 million units. This technology goes beyond just tracking your steps. It can track everything from your mood, sleep habits and your pets. You stay connected with yourself and everything around you through an app on your phone or a device that looks like a piece of jewelry.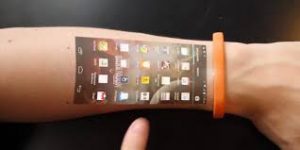 5) Augmented Reality.
AR doesn't just mean gaming anymore. Imagine being able to redesign your kitchen and shopping in a pop-up retail store all while sitting behind some goggles. This really stretches the idea of connecting because you are really connecting with a virtual world—not the real world. This is becoming more mainstream. There are 77% of consumers willing to purchase this technology.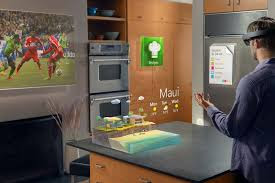 While all of this technology has the power to connect us all,  I can't help but notice how it also keeps us disconnected and disengaged. Nothing illustrated this better than when I was out to dinner after a long day at CES. We were at a Japanese teppan restaurant. These large community style dining areas are part theater because the chef entertains the diners with fancy knife skills and balancing acts. There was a family of five sitting to my left consisting of a father, mother, grandmother and two daughters. One of the daughters was celebrating her birthday. I couldn't help but notice that the father spent the entire dinner on his cell phone. He got up once to take a picture of his daughter blowing out a birthday candle.
This was a good reminder for me that while we are all connecting and engaging with all of this great life changing technology, don't forget to connect with real people along the way. Soon enough, robots will be taking our orders at restaurants and greeting us at Walmart.
(All of the statistics for this post were gathered from the CES site: http://www.ces.tech/Show-Floor)