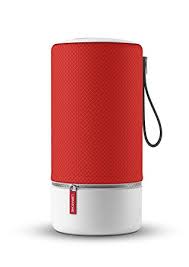 In my quest to keep meeting consumer electronics (CE) marketers and understand the obstacles they face at retail, I was recently able to have an hour-long conversation with Mike Culver, president of Libratone. He is responsible for sales, marketing, customer service/support, operations and P&L for the company.
When Mike was offered the position at Libratone, he wasn't sure he wanted to stay in the CE retail space, but he was promised he could execute his strategies the way he wanted to, and these strategies are, in my opinion, unconventional. But the best part about this story, is his approach is working.
Who is Libratone?

Founded in 2009, Libratone embarked on a mission to liberate sound and expand peoples' experiences with music in the era of streaming. Headquartered in Copenhagen, Denmark, one of the world's leading centers for design and acoustic engineering, Libratone has a heritage of creating products with premium sound, minimalist design in the Scandinavian tradition, and a great user experience. Their latest product, Libratone Zipp, is the first wireless speaker designed to stream from anywhere in the home and fill large or small spaces (even a backyard) with quality sound. It has interchangeable covers for color variety to fit any decor. It is specifically geared toward Spotify users or Apple iOS owners. Mike emphasized that the quality of the sound is what sets this product apart.
Where is Libratone Being Sold?
The products are sold in three places:
Amazon (yes he went ahead and just faced that elephant in the retail room);
The Libratone website www.libratone.com and
A Libratone Showcase Store. I thought it was daring to open up a storefront with no previous retail experience. I would think utilizing a pop-up would be an easier route, but Mike went all-in and was glad he did, backed by support of the parent company in Denmark.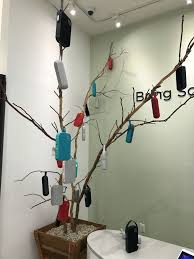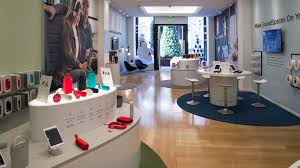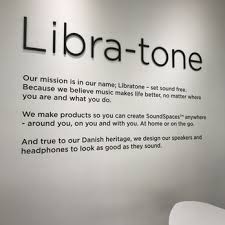 He found that by owning and running his own brick-and-mortar showcase store, he is able to learn more about who is customer is and what they want. He can also see what product lines are succeeding and which ones may need to be repositioned, then adjust their messaging accordingly. He indicated this was actually a pretty inexpensive way to get valuable retail marketing input.
Libratone is in the process of closing their original store and reopening in August of 2018 in the Westfield Valley Fair Mall in Santa Clara, California. This new location will get even more foot traffic than their current space. I'm looking forward to hearing about Mike's continued success and new ideas to get get his brand in the homes of more customers.
The Customer Wins No Matter Where They Purchase.
In this new age of retail, the customer is king. They have so many choices as to where and how to purchase and brands need to accommodate their needs. Customers may want to buy on a phone, tablet or desktop, in the wee hours of the morning or in the middle of the night, or in a store where they can hear, touch and experience the product. Libratone has made sure their customers can do that. They also offer a free 30-day free trial to every purchaser.
I took the time to look at reviews of the Zipp on Amazon (where they average four stars) and the comment I like the most was "A new way to annoy your neighbor". Most reviews gave accolades to the premium-quality sound and the product's unique, color-option design, both of which are exactly what this brand promises to deliver to its customers.