If you haven't lived in the woods for the past couple of years you know that these days Virtual Reality and Augmented Reality are all the rage in Silicon Valley. The potential implications of these two technologies can't be overstated as they might transform many facets of modern society from how we browse the web to how we will work in the future. For the purpose of this article we will focus on the implications on Retail.
Virtual Reality 1.0 – A brief history of disappointments
Before we dive into today's Virtual Reality and Augmented Reality it is important to quickly look back at the previous attempts at the technology and discuss why this time around things might be different.
For the uninitiated Virtual Reality was all the rage for a few years in the early 90s. The early headsets were bulky, heavy with really low resolution, lacking enough computing power and abysmal latency, enough to make you sick after few minutes of using it. After the initial hype died down, the Virtual Reality movement went into what is known as the "VR Winter". There was a period of no active investment or research, which lasted for about 20 years.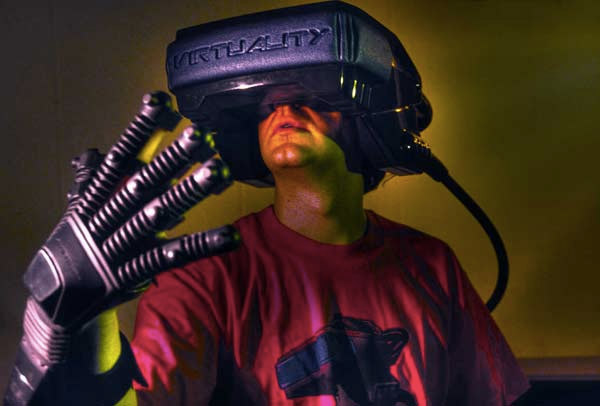 Virtual Reality 2.0 Are we there yet?
Fast-forward to 2012, when the popularity and rise of smartphones resulted in the development of ever more advanced displays, mobile chips and sensors. This paved the way for the first new generation headset which was born out of a kickstarter campaign by a small startup named Oculus. The Lighter more powerful headsets allowed for a much richer and immersive experience than previously possible. Shortly after, Facebook bought the nascent company for a reported 2 billion dollars, and Mark Zuckerberg called the technology the next computing platform.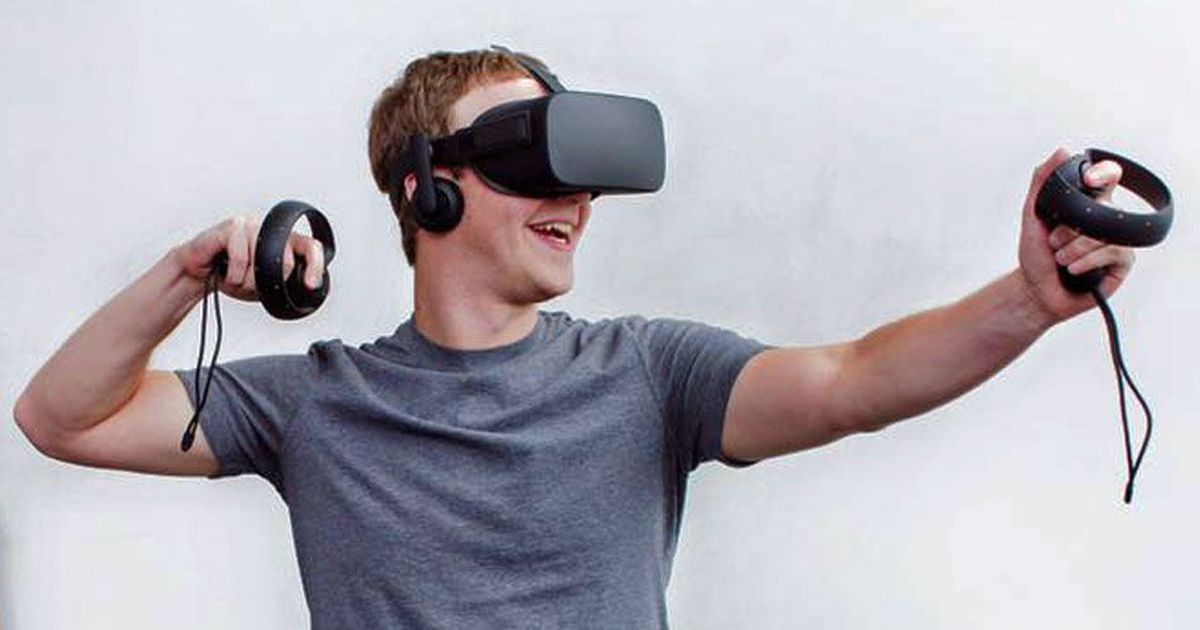 In the years since, all the major technology companies have jumped on the bandwagon in one way or another with varying levels of effort.
Hot on the heels of Facebook, Google is aggressively pursuing both Virtual Reality and Augmented Reality.  Despite having produced a product flop in the previous years known as GLASS, Google's first attempt to bring Augmented Reality to the masses could be more successful.  The company is now pushing harder than ever on both fronts with Google Daydream VR initiative and the soon to be released Google Lens AR initiative.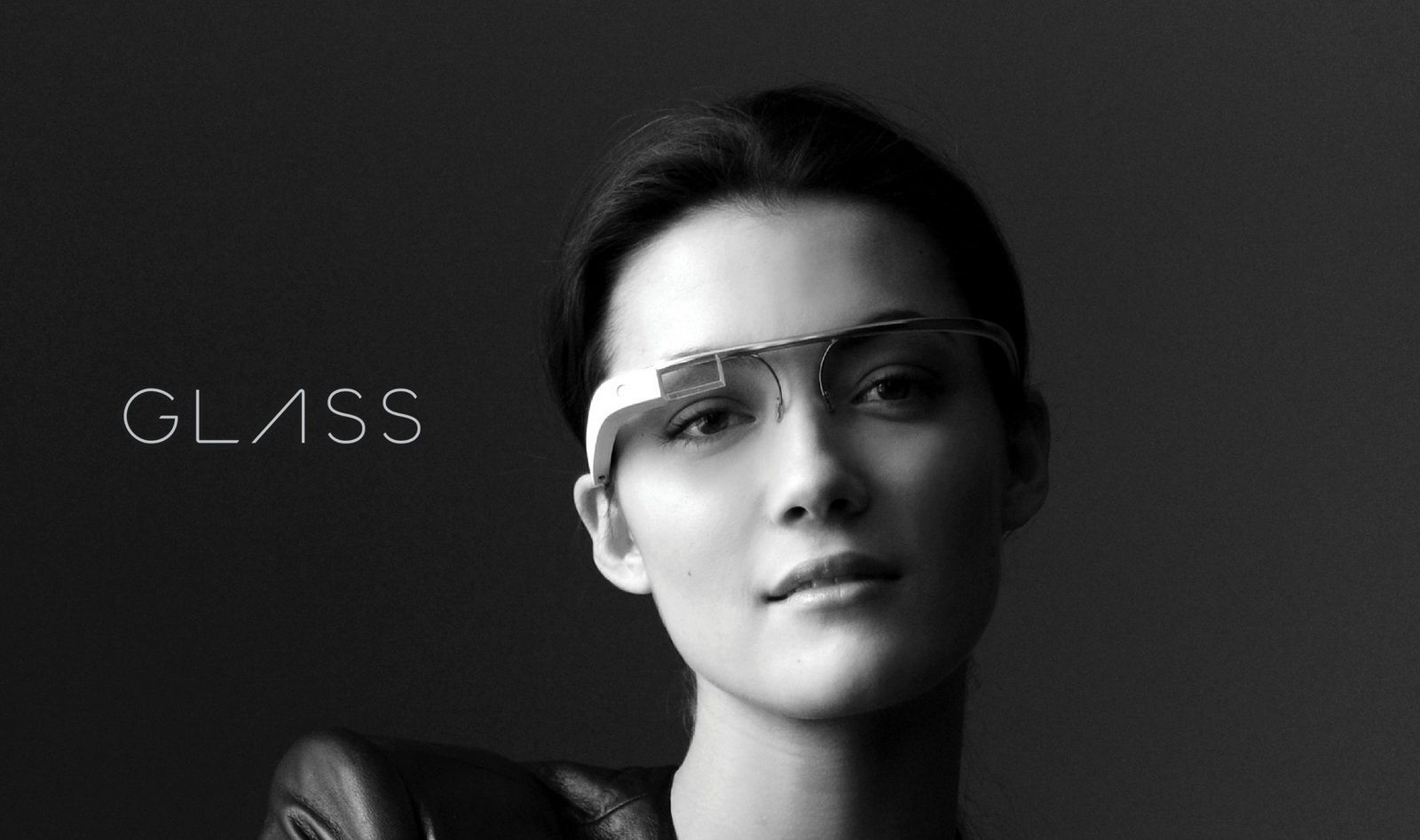 Even Apple knows that the days of the iPhone as we know it are numbered. It's not a question of if but when they will be replaced by Augmented Reality glasses that can show you the same information in a much more intuitive way by projecting it into your field of view. It is widely believed that Apple has hundreds of engineers working on core AR technologies with dozens of patents having been filed over the years.
It is important to know that VR and AR both rely and share many of the same technologies. It is safe to assume that they will ultimately merge into one device that switches from one to the other on the fly. While Virtual Reality takes you to any place, Augmented Reality brings things to you.
Virtual Reality and Augmented Reality and Retail – Say Goodbye to shopping as we know it
As promised we will now take a closer look at the effect on retail as both Virtual Reality and Augmented Reality. They both will become increasingly important aspects of your shopping experience in the coming years and decades.
Virutal Reality has the potential to revolutionize online shopping. Traditionally online shopping has been popular because of the easy access to a huge catalog of items from the comfort of your couch. However, the problem has always been a certain disconnect between what you see online and the tactile feedback many of us like to experience when we shop at brick and mortar stores. A picture, after all, is not the same as holding something in your hand, looking at it from all angles and holding it closer for inspection. This has given rise to the phenomenon of people going to stores like Best Buy to look at items but then actually ordering them from Amazon for a better deal.
Virtual Reality allows for combining the strength of both models. You will be able to browse the entire catalog of an online retailer while being able to virtually interact with the items just like you were in the store all from the comfort of your home. Virtual Reality also allows for integration of virtual smart artificial intelligence assistants to help you with your purchase decisions. This is similar to how a store employee would provide you with additional information and advice at a store. It also allows for businesses to design the entire retail experience to a level not possible in physical reality. Imagine inspecting a dozen cars from every angle possible and then being able to see how it would look like in your driveway while changing colors on the fly or taking them for a virtual drive while still being on your couch at home. Imagine being able to attend far away fashion shows via live 360 degree videos and then being able to order your favorite pieces right away. The possibilities are endless.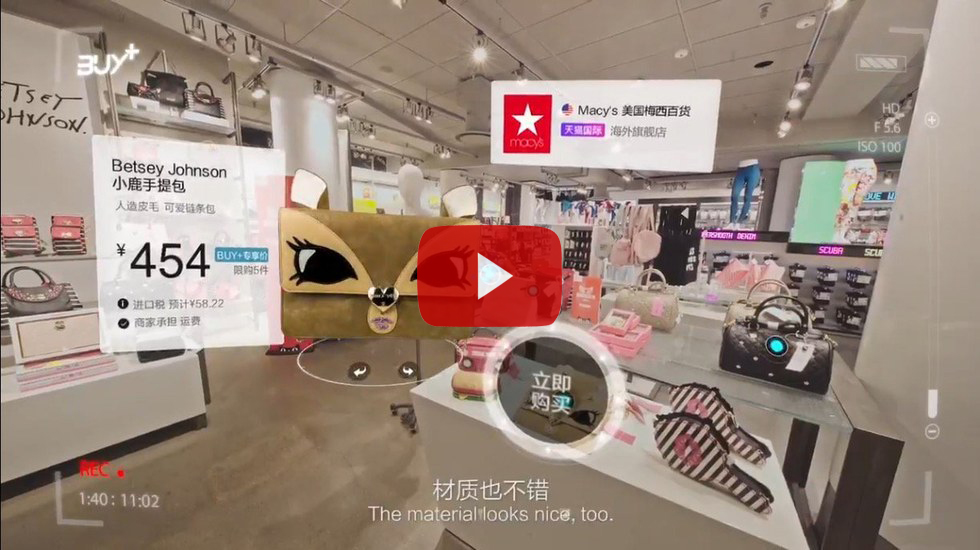 A short video about how Virtual Reality shopping could play out.
Not to be outdone by Virtual Reality, Augmented Reality is making a hard push forward as well.
Unlike Virtual Reality, which can take you to all sorts of fantastic places, Augmented Reality will focus on enhancing your reality. It is like an extra layer of useful information projected into whatever you look at. Imagine as you walk around the city and look at stores you will be presented with ratings, information about the store and any sales that might be going on. Or as you walk into the store you get precise directions as to where you can find a specific product. Perhaps you can think of being able to try on various outfits without ever having to change clothes. All of this is possible with an extra layer of Augmented Reality.
Widespread AR will be arriving this year in the form of Augmented Reality experiences using your phone's camera. The next step will be to move on to standalone headsets in the coming years as miniaturization and mobile processing powers increase.
Google and Facebook will both be integrating Augmented Reality features this year into various Apps and Phones. It is widely believed that the iPhone 8 will also have heavy support for Augmented Reality applications via its new dual depth sensing cameras.
In conclusion, Virtual Reality and Augmented Reality will increasingly impact the retail industry in the coming years. Smart retailers will keep a razor-sharp focus on adapting these new technologies in their sight, or risk becoming irrelevant in an ever faster changing world.
Here are some additional articles on the topic:
Augmented and Virtual Reality in Retail
What is a Better Fit for Retail? AR or VR?
Why Augmented Reality Will Be the Next Revolution in Retail
This blog was written by Mehrdad Haghighi, A Graphic Designer at JDA, Inc. who specializes in animation and 3D rendering.