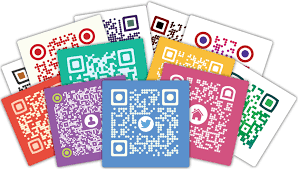 What has happened to QR codes? The Microsoft Tag alternative to QR codes shut down in 2015 and was never to be seen again. I have to admit, when I first heard about QR codes I was so excited. Finally, the digital and print world merged to give an interactive experience. Here are some of the ways I thought QR codes could be used for our consumer technology clients at retail, as well as to enhance a brand experience after purchase:
Place a code in print ads to drive customers to an offer or additional information
Use on packaging allowing a customer to get more details in store
Incorporate the codes into documentation to link to set up information and videos
Print on in-store point-of-purchase to provide additional information
Drive a rebate campaign through the placement of QR codes
The Demise of QR Codes
All of the above were great ideas and were really simple to implement which was part of the problem. Companies were linking to website content that wasn't mobile friendly or it was so dense with information, the customer was turned off. Also, customers found the experience clumsy. You needed to have the right software on your cell phone in order to scan specific types of codes. I'm aware of large sums of money being placed behind this technology by manufacturers only to have very poor click through rates and no ROI. It just didn't move the sales needle.
I think the biggest misuse of the QR code was on billboards. Aren't we all way too distracted when we are driving to even encourage someone to scan a QR code while on the freeway?

I also found this feature on my twitter account. You can make a QR code of your twitter profile page so someone can scan it. Not so sure how beneficial it is. I just don't think people are willing to go that extra step to scan something. I bet nobody is going to scan this…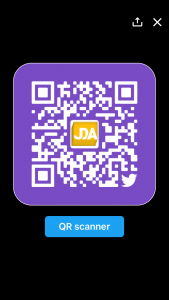 Is there a future for QR codes?
I found this current blog article from March 2017 discussing the QR code. The upshot of the article is this:
"The QR code is yet another channel to market to your customers though. The bonus is that they allow businesses to consolidate data centrally so they can create a customer profile and begin to market through all three dimensions of personalization."
The article acknowledges some of the issues that everyone has. It includes the idea that if the software to scan codes came on a smart phone when you purchased it, consumers may be more likely to use the technology.
The article also says that if the QR code is used in reverse, for example presented to a retailer to get a discount, this would allow the retailer to gather more information on their customers. The bottom line for me is a manufacturer should use it as another way to get content to their customer but only if they provide a positive and beneficial experience. Below is a link to the full blog.